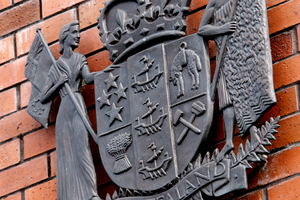 A 6-year-old cradled her eight-month-old sister, as she watched music play on a computer screen.
Home alone with two other siblings and no readily available food or heating, police found the four children in a darkened, dirty house, lit only by the computer screen's glow.
Their mother Maraea Manu Gage had left them a bottle of milky tea, thick with sugar and the tea bag.
Appearing in Whangarei District Court today, Gage, 24, admitted four charges of ill treatment/neglect of a child under 18 years. The charges carry a maximum prison sentence of 10 years.
Gage will be sentenced on August 1. The children are not currently in her care.
Gage had been charged after police knocked on her door, and discovered her children on Saturday, May 10.
Officers had been in Gage's street in Raumanga on an "unrelated matter".
Initially, the children refused to open the door. One yelled out "who is it" before they began screaming for their mother.
For more articles from this region, go to Northern Advocate