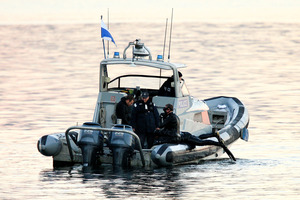 A body discovered in Wellington Harbour today could have come from an Interisland ferry, police say.
The body of the man was discovered with a ferry ticket in his clothing, Inspector Mike Coleman from central police communications said tonight.
People on board a fishing vessel spotted the body just after midday, south of the harbour heads at Pencarrow.
They contacted emergency services, and the police launch Lady Liz retrieved the body.
The man's body was believed to have been identified and police would be speaking with his next of kin soon, Mr Coleman said.
The ferry the man might have been travelling on was the 8pm Wellington to Picton vessel.
Nobody from KiwiRail was immediately available for comment.
- APNZ