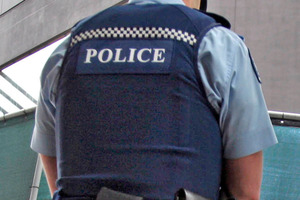 Armed police rushed to an incident near Tauranga this morning after receiving reports of someone waving a firearm from a vehicle.
Officers swarmed Pyes Pa Road and cordoned off an area close to the 800-student Aquinas College Roman Catholic school, at about 10.30am.
Do you know more? Email us here.
A police spokesman said officers had visited a local address to speak to a person of interest.
"We received information that someone had pointed a firearm at someone else."
"Officers have spoken to the alleged perpetrator and at this stage we are still ascertaining if this information is correct or if it was a false alarm. Our inquiries are continuing."