Aucklanders have best incomes, but steep living costs are affecting city residents' moods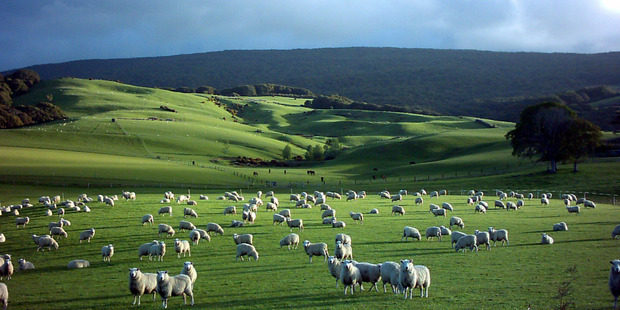 Raking in the country's highest household incomes is not making Aucklanders feel happier or more financially secure than other New Zealanders.
A Government report on regional economic activity says Auckland households earned more on average last year — $99,700 — than those of any other region.
Auckland was just ahead of Wellington ($99,600) and Northland was at the bottom of the pile, at $69,300.
But having the country's steepest housing costs appears to have made Aucklanders extra pessimistic about their financial means.
"They are the least likely [of any other New Zealanders] to perceive that they have enough income to meet everyday needs," said the report, issued yesterday by Economic Development Minister Steven Joyce.
"People in Wellington and Canterbury seem most likely to consider their incomes adequate," the report said.
"Meanwhile, warmer regions like Northland, Bay of Plenty and Gisborne appear most likely to be happy with their housing."
But even after meeting the country's highest housing costs — reflected in average annual rents of $22,900 compared with a national figure of $18,700 — Auckland householders are left with more income than those of any other region except Wellington.
Aucklanders do not seem to see that as any reason to be particularly cheerful, ranking just seventh in a happiness index of the 16 regions.
Auckland ranked poorly in the satisfaction stakes too, with 87 per cent in 2012 feeling satisfied or very satisfied with their lives compared with 91 per cent of Southlanders and 88 per cent of Northland residents, despite their relative poverty.
But Gisborne was down on both counts, with the second lowest household income, and only 82 per cent of residents satisfied with their lot — the lowest of any region.
The report said Auckland had lower than average employment rates, "which might seem surprising".

Warmer regions like Northland,
Bay of Plenty and Gisborne
appear most likely to be
happy with their housing.

That was because high employment growth was matched by an expanding population from which significant groups — including migrant and young Maori and Pacific people — were not participating fully in the economy.
Auckland's employment rate of 60.2 per cent for the year to March 31 compared with a national average of 64.5 per cent. Unemployment was 7.4 per cent compared with 6.1 per cent nationally.
The report said there were opportunities for Auckland to lift its innovation performance, focusing on high-value goods and services for a global market, including by capitalising on its large Asian population to do business with Asian markets.
But Auckland Chamber of Commerce chief Michael Barnett said universities were failing to cultivate a close enough relationship with business to provide graduates with the right skills for their needs.
Auckland Council economic development chairman Arthur Anae agreed too many young people were being encouraged to gain skills and qualifications for which job opportunities had not been identified.

How we rate
Residents satisfied with their lives
• Happiest: Southland — 91%
• Saddest: Gisborne — 82%
Average household income
• Richest: Auckland — $99,700
• Poorest: Northland — $69,300