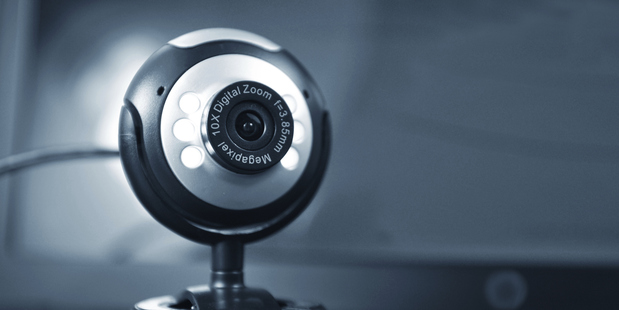 An Auckland woman who made a secret sex tape of her ex-partner and blackmailed him with it as the pair argued over their daughter's custody will keep her name secret.
At the woman's sentencing in the High Court at Auckland, Justice Raynor Asher granted her permanent name suppression.
"This order is made solely to protect the identity of their daughter and not for any circumstances relating to protecting [the woman] from hardship," the judge said.
Naming the woman, aged in her 40s, could expose the girl to unfair trauma and severe suffering, Justice Asher said.
The woman was found guilty at a jury trial earlier this year on one charge each of blackmail and making an intimate visual recording.
In July 2012, the woman and her ex-partner had split and he was married to another woman.
But twice the woman and her ex had what Justice Asher described as "sexual relations".
On one occasion the woman filmed the intercourse on her laptop.
The woman and her ex shared custody of their daughter but the woman was the primary caregiver. Later in 2012 she told her ex she wanted to move away from the Auckland region to pursue a new relationship.
She told the man about the sex tape and said she would show the man's wife if he stopped the move in the Family Court.
The woman gave her ex a deadline to make a decision and when that was reached the man phoned the woman and said she was blackmailing him and he was going to the police.
The woman then contacted her ex-partner's wife and showed her proof of the affair although the wife declined to see the sex tape causing a temporary break-up in that marriage.
A victim impact statement from the man described his "profound humiliation" at the matter going to trial and stress caused by the secret sex tape.
"I fully recognise that that has been embarrassing and demoralising," Justice Asher said.
"I comment that some of that suffering was the consequence of [the man's] decision to be involved in consensual sexual activity with another person."
The woman's pre-sentence report noted she had held a number of "responsible jobs" down the years and apart from this offending was a "responsible, functioning member of society".
The judge said a blackmail conviction would normally attract a jail term but he accepted the woman's offending was not for financial gain or gratification and she was unlikely to offend again.
She was sentenced to six months' community detention and 120 hours' community work.
- APNZ