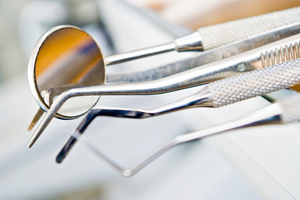 A former dental service employee has been sentenced to home detention for indecently assaulting three girls at schools the service visited.
Jitendra Prasad Tahal, 56, pleaded guilty to the charges of indecent assault in March.
Today in the Manukau District Court, Judge Josephine Bouchier sentenced Tahal to nine months home detention and ordered him to pay $2000 to each victim.
Tahal's lawyer Graeme Newell asked Judge Bouchier to take in to consideration the fact that Tahal had never offended before a psychiatric report delivered to the court said that he was of low risk of reoffending.
Mr Newell said the Indian media had covered the case extensively.
"There isn't a person in his community that doesn't know," he said.
Judge Bouchier referred to the sentencing indication handed down by Judge Geoff Rea in March in her decision.
Judge Bouchier said she agreed with Judge Rea when he said that while the level of indecent assault was not high, the repetition of the offending, the vulnerability of the victims and the breach of trust were of concern.
Tahal touched the girls on the thigh, buttocks and breast, hugged and kissed one of the girls on the cheek.
On one occasion a knock on the door interrupted the offending.
Tahal's former employer told APNZ in March that new systems had been put in place since the offending came to light.
"Our staff aren't necessarily closely supervised, but this person had been working for us for some time," a management representative from his former employer told APNZ.
"[It] happened when he was working alone in the school. He wasn't accompanied by any staff members at the time."
The representative said all staff were "more mindful" about the potential risks of male staff members accompanying female pupils to the dental unit by themselves.
"A male staff member in future will not go and accompany a female student either between our unit and the classroom, or vice versa."
The principal of one of the schools used by the service said in March that none of their pupils had raised any concerns about its conduct and praised the service for their "upfront" response to the allegations.
"As they soon as they received a complaint they got onto it very quickly."
Tahal initially pleaded not guilty to the charges.
He was given a first strike under the the three strikes offending system.
- APNZ