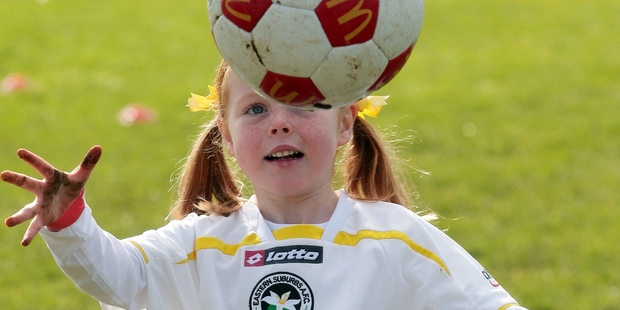 Hundreds of young football players throughout the country turned out to Skills Zone Day events in Auckland, Wellington and Christchurch yesterday.
The initiative sponsored by McDonalds invited young players to enjoy a day playing with new friends and getting tips from some of the pros. Among the youngsters who got into the swing of things at Auckland Domain was 5-year-old Emily Cornaga.
Little Emily was all smiles as she showed off her fancy footwork. Youngsters also entered a competition to win the chance to escort an international football star onto the pitch at the Fifa World Cup final in Brazil, in July.
On the web
www.skillszone.co.nz