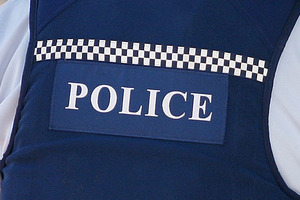 A tired, hungry 9-year-old boy was last night tucking into a roast meal eight hours after he left an Auckland shopping mall to "have some fun".
Police last night reunited Oliver Asquith with his family after he ran off during a trip to the supermarket at the Royal Oak Shopping Centre.
The disappearance sparked a large search of parks and schools, including nearby One Tree Hill, and police feared for his safety.
"He told us he just walked off and was having fun," said Inspector Shawn Rutene.
Rutene said the boy ended up in Papatoetoe - 16km from Royal Oak - after "a lovely family" gave him a ride after seeing him in tears on the roadside.
Oliver was returned home just before 11pm, exhausted from his travels. "He was falling asleep in the back of the car on the way home," said Rutene.
During the ride home, the youngster recounted his journey which included a visit to a playground and a trip to Onehunga Harbour, where he met fishermen and played with their catch.
Rutene said Oliver's family were extremely relieved he was safe.