One of our rarest species moves a step further away from extinction.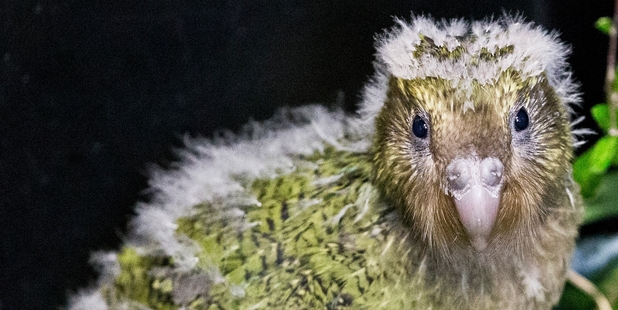 A critically ill baby kakapo has been nursed back to health at Auckland Zoo.
"Heather One", one of only six kakapo bred this season, was 10 days old and severely underweight when she was found on Little Barrier Island in late March.
The flightless parrot's lack of weight gain - putting her life at risk - has been put down to stormy weather from Cyclone Lusi making it difficult for her mother to find ripe fruit to feed her.
Photos: Baby kakapo recovers at the Auckland Zoo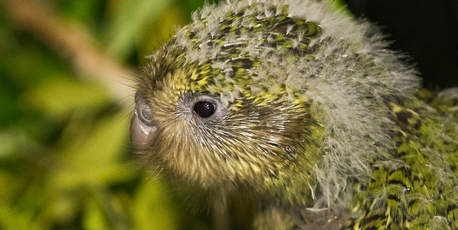 Only 128 kakapo are left, so her survival was critical.
Five weeks later, Heather One is thriving after around-the-clock care from vets at Auckland Zoo and weighs almost 1kg, which is close to average for her age.
"It's incredible to see how she's pulled through in the five weeks she's been here," a zoo official said.
"It was touch and go for a while, but kakapo are incredibly hardy birds."
Visitors to the zoo can see Heather One between 11am and 3pm daily from today.
• A male kiwi has been killed by a dog in bush north of Wellington.
The kiwi, named Otautahi, was released into the Rimutaka Forest Park in July 2012 and had been monitored by volunteer trackers, Rimutaka Forest Park Trust spokeswoman Melody McLaughlin said.