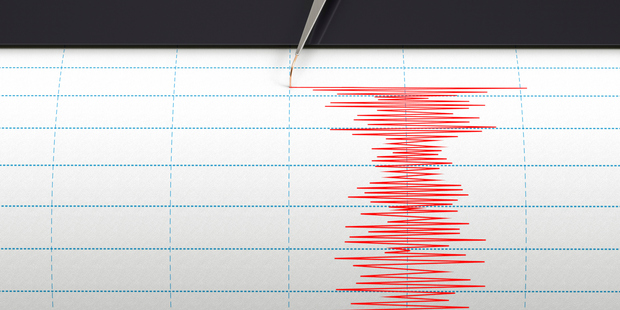 A strong, deep earthquake near Fiji has caused New Zealand's earthquake sensors to register a swarm of earthquakes off the east coast of the North Island.
But GNS Science duty seismologist Caroline Little said the flurry of quake reports were false readings caused by the Fiji shake.
The 6.8 magnitude earthquake south of Fiji was at a depth of 578km, and caused false readings of earthquakes off East Cape and in Hawke's Bay.
Ms Little said earthquake waves from very deep quakes on the Kermadec Trench could could be detected by our sensors and misinterpreted as being close earthquakes.
A genuine 4.4 magnitude earthquake struck in Wellington earlier today, centered 15km west of Paraparaumu at a depth of 49km. There were no reports of damage.
- APNZ