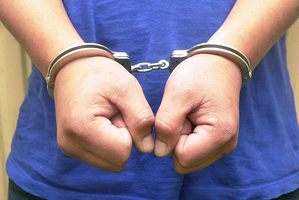 A convicted murderer escaped custody during a hospital appointment - only to be caught 250 metres away.
In March wife killer Dean Raymond Purdy, 50, was being transferred into the prison van parked at Christchurch Hospital.
He had just finished a medical appointment when two Corrections officers took his handcuffs off to put him into the single cage compartment of the van.
It was then that he saw his chance to dash for freedom.
Purdy ran off with one Corrections officer chasing on foot, while the other pursued in the van.
He was captured in Cashel Street, near Rolleston Ave, some 250m metres away.
The only explanation he could offer was, "It just happened.''
It's not the first time Purdy, convicted at the High Court in Auckland in 1991 for the murder of wife Deborah Purdy, has made a bid for freedom.
In 2008, he breached the conditions of a temporary licence for release from prison by walking out of an assessment for a rehabilitation programme.
Purdy, who strangled his prostitute wife to death after a row after her trade, handed himself in to police two days later.
Today, he appeared at Christchurch District Court on the latest breach on March 28, this year.
Judge John Strettell sentenced him to three months' imprisonment, to run concurrently with his life term.
- APNZ