Psychiatrist says man who threw cracker in stadium got off 'scot-free' while he endures ongoing treatment.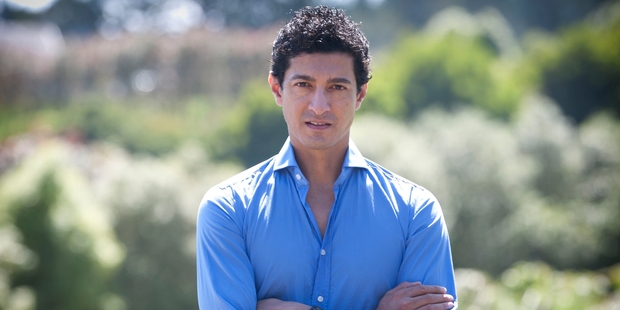 A man who received third degree burns after a cracker was tossed into the crowd at an All Whites match is outraged the culprit has got off "scot-free".
Ilyas Bharuchi was at the team's World Cup playoff against Mexico in Wellington last year when a firework exploded close to where he was sitting. The 40-year-old child psychiatrist was burned on his leg and buttock, and will have at least another year of treatment for the injuries.
Sytse Tacoma, 23, appeared in the Wellington District Court yesterday in relation to the incident, and was discharged without conviction after pleading guilty to a charge of reckless disregard for the safety of others.
His lawyer Noel Sainsbury told Judge Tom Broadmore that Tacoma - an engineer - deeply regretted the incident.
As soon as his client was aware somebody had been hurt in the incident, he presented himself to police.
He was aware Dr Bharuchi had to take time off work because of his injuries, with information from him showing he had suffered financial losses of at least $7000. Tacoma wanted to "make that good" and meet Dr Bharuchi to apologise for his actions in person.
Judge Broadmore referred to evidence showing Tacoma was of good character and hardworking.
"It did seem to me that this is the classic case of a young person on the threshold of what has every chance of being if not a glittering at least a very successful career ... who in a moment of madness did this terrible thing," he said.
When he indicated Tacoma would receive a discharge without conviction - with a requirement to undertake restorative justice and pay reparations - he pleaded guilty.
Dr Bharuchi, who is based in Melbourne, said last night the outcome of the case was "ridiculous".
"I don't understand how he can be guilty and get off scot-free.
" ... we're protecting the person that commits the crime so this won't impede on his life".
At the very least, Tacoma should have received a conviction, he said.
"I'm going to have to live with this for the rest of my life. I have no desire to go to another football match, and I love football."
Police opposed an application for discharge without conviction, highlighting the danger of Tacoma's actions.
Dr Bharuchi said he had no interest in meeting Tacoma.