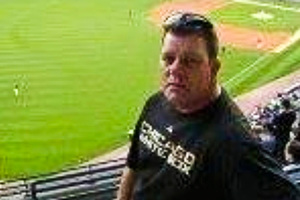 A West Auckland man has pleaded guilty to the theft of $155,000 from a sports club.
Wayne Darryl Reeves, 52, entered the plea at Waitakere District Court today through his lawyer Frances Iggulden.
A secondary charge of making a false bank cheque drawn from the club was withdrawn.
The Henderson man faces a maximum jail term of seven years.
The charges relate to the disappearance of Starling Park Sports Club money in December 2012, when Reeves was club chairman.
Starling Park Sports Club is a partnership between the Waitakere Bears Softball Club and the Ranui Swanson Football Club, based in a new sports club building opened in 2011.
A year later work began on an artificial turf and floodlights for the full-sized field and softball diamond.
The Auckland Council earmarked $450,000 for the work while the club paid $750,000.
However, council parks, sport and recreation manager Ian Maxwell said that as a result of the theft, the contractor for the artificial turf work, Wilkinson Civil, was not paid by the club for its services.
Reeves is a former coach of the Waitakere Bears top mens team, and according to the Starling Park Sports Club's website, won the club's "gentleman's cup" in 2009/10.
He is due to be sentenced in June
- APNZ