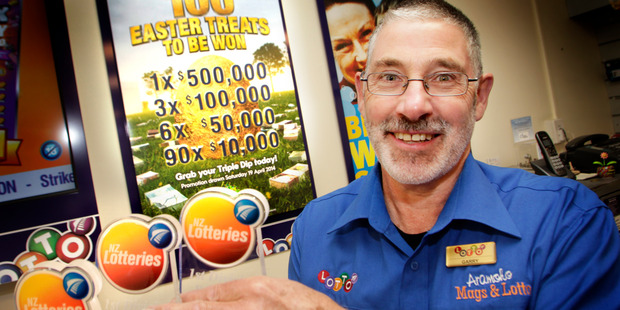 Some stories making headlines across the regions today include: A lotto shop in Wanganui struck the Easter lotto trifecta by selling three winning tickets, and Tauranga parents are being extra careful when taking the kids to the playground after glass was found in a slide.
Selling one prize-winning ticket in a Lotto promotion is difficult enough, but Wanganui outlet Aramoho Mags and Lotto struck the trifecta in Lotto's 100 Easter Treats promotion.
Hundreds of students have converged in Havelock North for a series of drama workshops that was opened by a Kiwi film heavyweight.
Parents are being warned to cast a watchful eye at Tauranga parks and reserves these holidays after glass was found inside a slide at The Strand's waterfront playground.
A Whangarei liquor store worker was back on the job a day after a masked robber thrust a weapon in his face and demanded money and cigarettes.
And, Wondering what to do with your chocolate wrappers left over from Easter? Westbrook School is participating in a nationwide programme collecting confectionery wrappers.
Wairarapa students are to build a third charity home for the third year running.