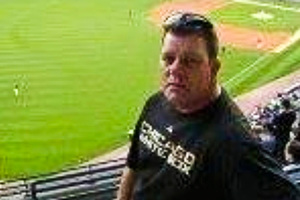 Ratepayers are footing a larger than expected bill for a West Auckland artificial turf after the theft of $155,000 from a sports club.
Wayne Darryl Reeves faces two charges laid over the disappearance of Starling Park Sports Club money in December 2012, when he was club chairman.
The 52-year-old from Henderson is expected to plead when he appears before a judge in the Waitakere District Court tomorrow.
Reeves is a former coach of the Waitakere Bears top mens team, and according to the Starling Park Sports Club's website, won the club's "gentleman's cup" in 2009/10.
He faces one charge each of making a false bank cheque drawn from the club and theft of $155,000 from the club by dishonestly dealing with the money.
He faces a maximum jail term of seven years if convicted.
Starling Park Sports Club is a partnership between the Waitakere Bears Softball Club and the Ranui Swanson Football Club, based in a new sports club building opened in 2011.
A year later work began on an artificial turf and floodlights for the full-sized field and softball diamond.
The Auckland Council earmarked $450,000 for the work while the club paid $750,000.
However, council parks, sport and recreation manager Ian Maxwell said that as a result of the theft, the contractor for the artificial turf work, Wilkinson Civil, was not paid by the club for its services.
"[The] council has recently reached a compromise with Wilkinson Civil on this debt. The settlement remains confidential."
A council spokeswoman said that was due to commercial sensitivity and Wilkinson Civil director David Wilkinson said he was unable to comment because of the confidentiality agreement.
Mr Maxwell also said as the council provided funding for the artificial turf project, it was undertaking its own investigation, "including options to recover funds".
"[The] council will work through next steps with the club. It is important for us to balance our support for community sports clubs and facilities with obligations to our ratepayers and the public," he said.
"There may be a number of options to consider, both financial and relating to the future of the club. This will be carried out sensitively and in consultation with any affected parties."
Club acting chairwoman Sandy Mills referred APNZ to the council for comment. Reeves said his lawyer had told him not to comment.
- APNZ