Goff says there was 'a degree of moral panic' it would affect Grammar zone and property prices.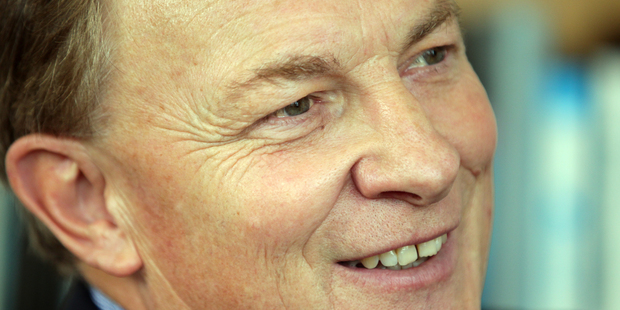 Snobbery and a false rumour that a boundary change would take some homes out of the Auckland Grammar zone and affect property values are believed to be factors in the strong opposition by voters in the well-heeled Epsom electorate to being moved into the more working class Labour electorate of Mt Roskill.
The Representation Commission has backtracked on its original proposal to move the boundary of Epsom further north to Watling Ave, which would have put about 4400 Epsom voters into the Mt Roskill electorate, held by Labour's Phil Goff.
The backtrack came after it received about 700 objections, more even than in West Auckland and Christchurch, where there was comparatively major upheaval in the boundary-drawing process.
The objections were partly prompted by an apparent belief the change would mean those homes were no longer in the Auckland Grammar school zone and affect property prices. Several submitters said it would negatively affect both schooling options and house prices and the National Party had also referred to "misinformation" being circulated about school zones.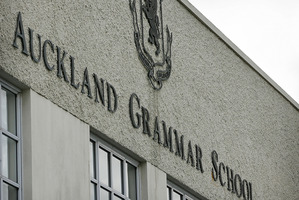 Mr Goff said there had been "a degree of moral panic" that it would affect the Grammar zone and property prices, "both of which are nonsense".
He suspected there was a degree of snobbery about the proposed change. "If people felt being associated with Mt Roskill was going to affect their social class, that's tough. People are proud to live in Mt Roskill and if the people of Epsom felt that was somehow beneath them, that's a real pity."
He was not taking the opposition of the Epsom residents personally. "The fact they vote nine to one for National and have opted out of coming into Mt Roskill probably isn't a huge disappointment for me. Not being arrogant, but I would like to think that perhaps I could not simply match John Banks, Richard Worth and Rodney Hide, but I could perhaps do a better job."
National had favoured the Epsom change, and Mr Goff said he suspected they were trying to make his Mt Roskill seat more marginal. Labour had also unsuccessfully argued for the change to go ahead to try to prevent Auckland Central also changing so it was easier for National's Nikki Kaye to hold. Epsom is held by Act leader John Banks after getting the nod from Prime Minister John Key. National is likely to give the same nod to Bank's successor, David Seymour, although Mr Key said no decision had been made.
In its final decision, the commission instead trimmed Epsom by moving the boundaries of Auckland Central to include part of Grafton and Newmarket around the Auckland Domain. As well as gaining those city fringe areas, Nikki Kaye's chances of holding Auckland Central were enhanced by the decision to move Grey Lynn from Auckland Central into David Shearer's Mt Albert electorate. Only about one-third of Grey Lynn voted National in 2011.
Ms Kaye, who got 717 more votes than Ms Ardern in 2011, said the seat was still unpredictable, partly because of the high number of people who moved in and out. Ms Ardern said she also still believed the seat was marginal and intended to fight hard for it.
Winners and losers from electorate boundary changes
Winners:
• Labour's candidate for the new Kelston electorate (likely to be Carmel Sepuloni). A seat for life.
• Act: Epsom kept the well-heeled areas where voters are savvy over vote splitting to help Act.
• National MP Nikki Kaye: Auckland Central should be easier for her to hold by picking up some of Newmarket/Grafton and losing Grey Lynn.
• National MP Paula Bennett: Bennett's very marginal Waitakere seat is replaced with a safe Labour seat in Kelston and a safe National seat in Upper Harbour. Bennett staked her claim to Upper Harbour, ending speculation National would use it for an "Epsom deal'' with Conservative leader Colin Craig.
Losers:
• Labour MPs David Shearer and Phil Goff lose more good Labour territory than they gain, shaving off about 3000-4000 votes. Both have large majorities and incumbency will keep them safe.
• Labour MP Jacinda Ardern: putting Grey Lynn into Mt Albert will help David Shearer, but also make it harder for Ardern to wrestle Auckland Central off Nikki Kaye.
• National MP Sam Lotu-liga: Maungakiekie becomes more marginal and Labour-friendly, but he should hold against Carol Beaumont.