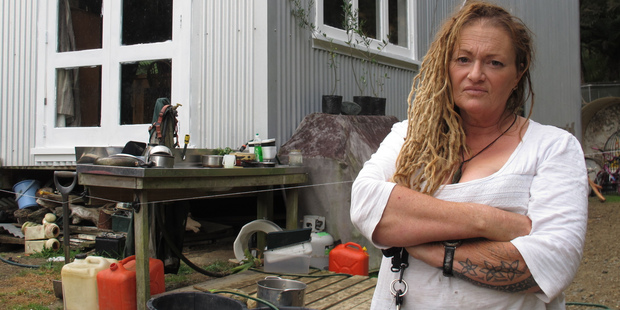 Some stories making headlines across our regions today include: A Northland grandmother forced to live in a shed, Rotorua volunteers take on guerilla art and a man is sentenced for setting offsprinklers at a police station.
Northland woman Helyn Tavita and her 5-year-old granddaughter live in a shed without running water or power.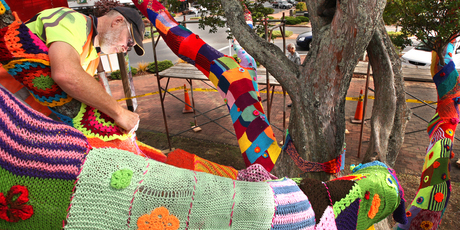 After months of knitting by a concerted group of volunteers hundreds of metres of colourful acrylic yarn were stitched onto the limbs of a large tree to launch Rotorua's first Yarnbomb Tree Project.
Hawke's Bay's Bring yer Boots Campaign brought in some unusual pairs, and helped some young Taradale players out on the field.
Meanwhile, in the Bay of Plenty skydiving hero David Benfell conquers his fears.
A man who activated the sprinkler system at the Wanganui police station has been convicted.
Finally, at 95, Betty Finlayson is still active and involved in the Wairarapa community after 80 years of service.