Burger Fuel staffer says he was sent home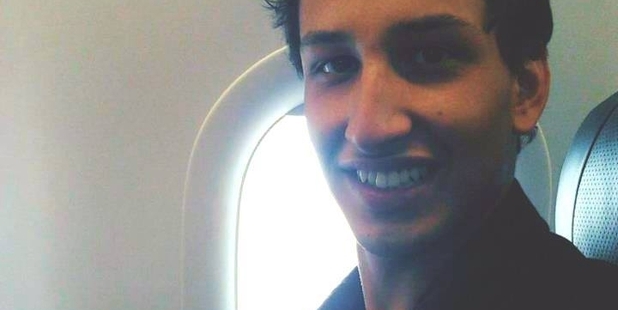 A fast-food worker is taking legal advice after he was ordered to remove an Anzac poppy from his work uniform.
Josh Lucas, 21, said he was sent home from Burger Fuel Riccarton in Christchurch on Friday after he refused to take off the poppy.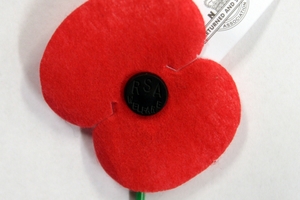 Lucas, whose father and great-grandfather served in the military, is upset over the incident but has been advised by his lawyer not to speak to the media.
But earlier, he wrote on Facebook that the poppy is part of the history of this country and New Zealanders have always felt proud to wear it.
Store manager Dara Ny said Lucas had been disciplined over a separate issue when he was asked to remove the poppy.
Ny said the poppy represented a food contamination risk, but it was acceptable for staff to wear it for a few days around Poppy Day. (The next one is on Thursday.)
"We asked him to remove the poppy on the basis it's just not part of the uniform and it can fall on to food. We're happy for him to wear it closer to the day.
"He's the one that started going, 'I would rather go home than not wear the poppy.' It's more of his attitude than the poppy itself."
The incident has angered Returned and Services Association national president Major General Don McIver, who said Burger Fuel failed to understand the importance of the poppy.
He was upset by the incident. "I would have thought the poppy was acceptable on any uniform. I would propose the company gives some more thought to what the real meaning of the wearing of the poppy is, what it means to the individual who is wearing it and what it means to New Zealand. And maybe revisits a policy which is so narrowly based."
Lucas — who met management yesterday — posted on Facebook that there was nothing in his contract to prevent him wearing the poppy.
Employment lawyer Simon Buckingham said banning someone from wearing a poppy could amount to discrimination under the Human Rights Act.
The restaurant had sent contradictory messages by claiming a poppy might breach food safety rules, then saying workers could wear one for a few days of the year.
"Either it's a food safety issue or it's not."