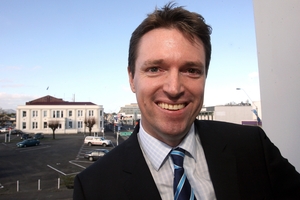 Conservative Party leader Colin Craig has confirmed he will proceed with defamation action against Green Party co-leader Russel Norman.
Mr Craig's lawyers filed papers with the court today.
His legal team will seek a retraction from Dr Norman for his comment that Mr Craig thought women should be in the kitchen.
A Green Party spokesman said Mr Craig's decision to press ahead with the case was disappointing because it was a diversion from more important issues in election year.
Dr Norman is appealing for public donations to fund his defence.
Depending on the outcome of the case, Mr Craig may consider legal action on another comment by Dr Norman about gay men.
- APNZ