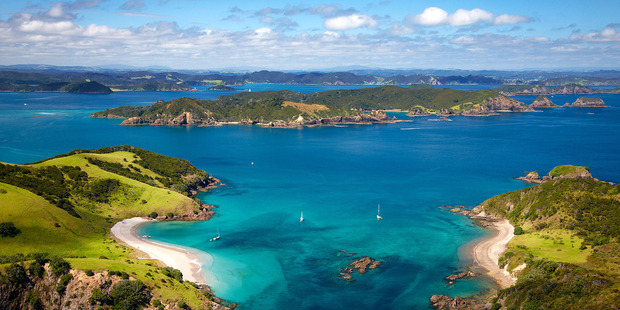 Filmmakers love using New Zealand's breath-taking scenery as a backdrop for Hollywood blockbusters such as The Last Samurai and Lord of the Rings — and now, it seems, high-end porn.
Four luxurious Bay of Islands holiday homes were reportedly rented by American producers of adult films and the shocked owners were unaware — until clean-up time.
The eight cast and crew paid around $2,000 a night for the resort-style accommodation in Russell.
A friend of one of the owners said suspicions were raised when the booking seemed to be under a fake name, but the discovery of a likely porn-movie link was made only after the guests had departed.
"He thought something was up but only really clicked when he took a big bottle of what he thought was body wash left at the home, to his wife. It wasn't body wash but something that would come in handy on an adult film set.
As you can imagine, it didn't go down well with the wife."
Other clues to what had gone on during the two-night stay included "oily handprints all over the big glass doors looking over the water, and footprints all over the tables".
"Then there were items left in the rubbish bin ... "
It took cleaners 25 hours to return the home to its previous condition.
The owners of the three other properties the Americans rented last year reported similar findings.
New Zealand adult film producer Steve Crow said it was not unusual for American cast and crew to visit New Zealand.
"It's the same with all movies. They come here for our amazing scenery, and the costs are still lower then doing it at home.
"It's always nice to shoot in exotic locations; the 70s motel-room scene has had its day."