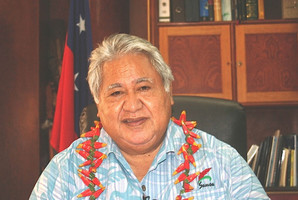 New Zealand has offered medical assistance to Samoan Prime Minister Tuilaepa Sailele following reports that he was in intensive care.
The long-serving leader, 68, has been admitted to Apia's National Hospital.
Prime Minister John Key said that he understood that his health condition was "manageable".
Samoan authorities had assured the New Zealand government that they were comfortable with the care Tuilaepa was getting.
Mr Key said that New Zealand had offered medivac for the Prime Minister if it was needed.
"We've great respect for Tuilaepa, he's been a very long-standing Prime Minister of Samoa, I think he's been there for the better part of 16 years."