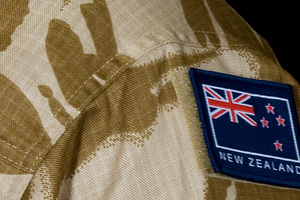 A New Zealand Army soldier is facing sex charges following an incident in Wellington.
Second Lieutenant Aram Daniel Raof-Karim, 20, appeared in the Wellington District Court on Wednesday on two sexual violation charges stemming from an alleged incident in December.
Raof-Karim's address is listed on court charge sheets as the Linton Camp in Palmerston North.
A statement issued by the New Zealand Defence Force said no internal action would be taken until the outcome of the criminal case.
"The New Zealand Defence Force is aware of the charges and will await the outcome of the court proceedings before deciding if it is appropriate to take any internal action. As this matter is before the courts NZDF is unable to comment further."
Raof-Karim has been bailed to reappear next month [April 4] at the Wellington District Court.
- APNZ