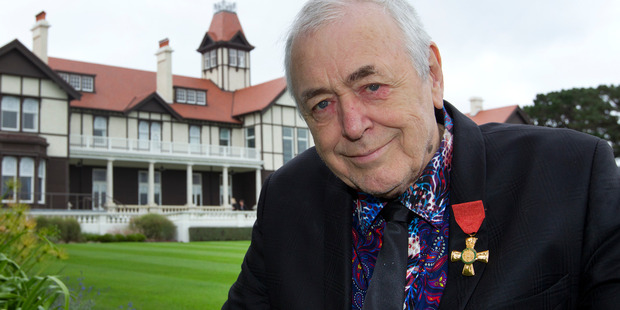 A chance conversation about "a couple of jokers" who sold parts of their car, which turned out to be a rental, marked the moment pioneer filmmaker Geoff Murphy began work on the beloved New Zealand movie Goodbye Pork Pie.
That movie was the start of a 40-year career in the film industry for the 75-year-old, for which he has been honoured.
Murphy was made an Officer of the New Zealand Order of Merit for services to film at an investiture ceremony at Government House in Wellington today.
He was at the forefront of the country's film industry in the 1970s and 80s - also directing Utu and The Quiet Earth.
In the 1990s, Murphy moved to Hollywood where he directed 12 movies, including Young Guns 2, Freejack, and the Steven Seagal sequel Under Siege 2: Dark Territory.
When he returned home, he picked up a director role on the Lord of the Rings trilogy.
He said that before his career took off, he always believed New Zealand needed its own national cinema.
"And we were going to get one, one way or another."
His first runaway hit, Goodbye Pork Pie, came about after a chat with a visiting friend who had been hitchhiking.
"(He) told me the story about being picked up by a couple of jokers in a car that were selling bits of it and then he realised it was a rental.
"And I thought, well, there's probably a story in that."
He and the team who worked on the movie "had a lot of faith", that even though the Film Commission didn't exist and there was no way of paying to have the film made, it would somehow get done.
The movie was made on the tightest budget, but still became an "outrageous success", he said.
Being awarded the honour today by Governor-General Lieutenant General Sir Jerry Mateparae felt like he had come full circle, Murphy said.
"When we came into the room the pianist was playing To the Spring, which my mother used to play, and it made me feel like she was in the room."
- APNZ