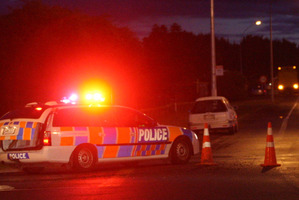 Police say a culture change is needed on Waikato roads after a horror weekend saw 36 crashes, one death and several serious injuries.
An elderly man also died in hospital early this morning after being struck while crossing the road 10 days ago.
The man killed in a collision on Saturday between a truck and trailer and a ute has been named as 23-year-old Matamata man Jeremy Mark Kidner.
The serious crash unit was working to establish what part, if any, speed and alcohol played in the crash near Matamata about 1am, Waikato district road policing manager Inspector Freda Grace said.
Indications were his Toyota Hilux failed to negotiate a corner and crossed the centre line on State Highway 24, into the path of an eastbound Kenworth truck.
An elderly elderly pedestrian who was struck by a vehicle as he crossed SH1 at Karapiro 10 days ago has died in Waikato Hospital.
Mrs Grace said Roy James Grant, 88, had been under treatment since the incident but died this morning. The serious crash unit is investigating.
The death adds to a weekend of carnage on Waikato roads, including three other crashes which caused serious injuries, from a total of 36 in the region since Friday night.
Police are still seeking witnesses to a crash involving a motorcyclist and pillion passenger on SH1 near the Rangiriri tavern about 9am on Sunday.
Officers are working to determine whether an item found wrapped around the motorcycle's rear wheel may have played a part in the crash.
Anyone who saw the incident is asked to phone Huntly police on 07 858 6200.
In other crashes, a 79-year-old man suffered critical injuries when struck by a reversing car on Shakespeare St in Leamington early on Friday evening, and two motorcyclists were taken to hospital after a crash between a car and a motorcycle on Hoeka Rd in Newstead.
Mrs Grace said the only way to turn the tide on the spate of road crashes on Waikato roads was to introduce a change in culture.
"We need to drive socially, give each other plenty of room on the road and ensure other road users are able to see you regardless of if you're a pedestrian, cyclist, motorcycle rider or driver. The stakes for those left behind are just too great if you don't."
- APNZ