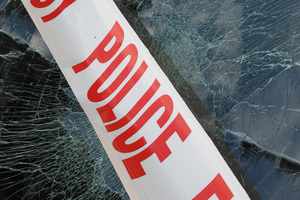 One man has died and another person is injured following a crash on State Highway 30.
Police are diverting traffic along Apirana Rd. The crash, between a van and a logging truck, was between Apirana Rd and Collier Rd.
The police Serious Crash Unit is in attendance.
A Rotorua Daily Post reporter is at the scene and was told by a witness that the van appeared to veer from its lane and hit the side of the logging truck.
Family members are at the scene.
Ambulance North Comms team leader Olive Taylor said a man in his 50s had died and one patient was being taken to Rotorua Hospital by St John Ambulance with minor injuries.
More to come.
For more articles from this region, go to Rotorua Daily Post