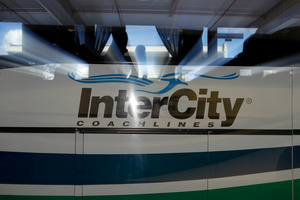 An intellectually disabled man who requires medication has been missing for two days after he failed to arrive at Auckland from Hamilton.
Rua Nicholas, 32, boarded an Intercity bus in Hamilton at 8.15pm on Friday and was due to get off at Manukau City at 9.30pm, police said.
However, the bus arrived about 40 minutes earlier than expected.
"It is unclear whether the bus arrived and Rua did not get off the bus or Rua was not at the terminal at 9.30pm when expected," police said.
Mr Nicholas has the mental age of a 12-year-old.
He was wearing blue jean shorts and a dark brown t-shirt and was carrying a small blue and black bag.
He also had a tribal arm band tattoo on his upper left arm.
Mr Nicholas was on medication which was needed to be topped up on his arrival in Auckland, police said.
"Without this medication his behaviour will change. It is expected he will suffer from mood swings within a couple of days."
- APNZ