Customers don't have to pay up passively as their electricity bills soar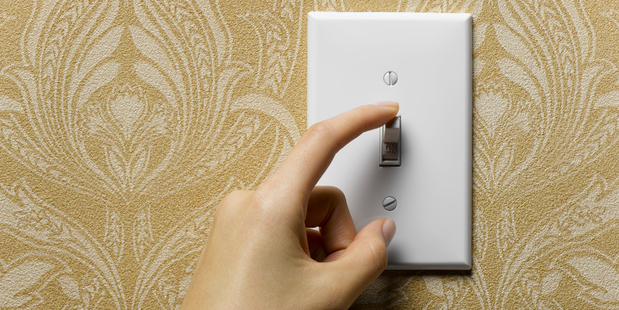 Over the past couple of weeks, households have been receiving nasty surprises in the mail.
Electricity retailers such as Genesis Energy and Contact Energy have advised customers of price increases of around 3 per cent from April 1. Some bills will rise as much as 24 per cent. The retailers say they're simply passing on higher distribution costs being charged by lines companies.
Lines companies, meanwhile, are furious at being blamed for increases that they say are only partly due to higher distribution charges. It's true that Transpower is finishing a $2 billion upgrade of the national grid, the cost of which is being passed on through 10 per cent-plus increases in charges to 28 lines companies.
It in turn is passing on a variety of charges to 14 retailers with 22 brands, each of which has a range of deals. The end result is thousands of variations and endless confusion.
Grey Power and the likes of Mighty River Power have called for a debate about whether distribution charges and energy or power charges should be detailed separately in bills.
Labour's energy spokesman, David Shearer, even drafted a private member's bill this week to make lines and electricity charges explicit in power bills.
All the finger-pointing forced the Electricity Authority to announce this week it would analyse the claims and counter-claims.
A cynic might recall the famous words of former Telecom CEO Theresa Gattung, who said in 2006 that telecoms companies often used confusion as a "chief marketing tool" to bolster profits.
The comment triggered a storm of criticism and eventual re-regulation by an angry Labour Government that broke Telecom in half.
Some in the electricity industry can see a similarly angry red mist rising and being channelled through Parliament by the Labour and Green parties after a doubling of prices over the past decade and a 20 per cent rise over the past five years.
That's why some in the industry are calling for an unravelling of the confusion. They can see it is stopping consumers from being able to sensibly compare competing offers and adding fuel to the Labour/Green drive for a single state-owned power buyer that would upend the market.



The Electricity Authority is compiling a database that will show exactly what the distribution and power costs are for each home and enable a household to reliably compare retailers and be sure that when they switch they'll save money.



The Electricity Authority has been working since 2010 to change the industry's structure and encourage competition. It forced through an asset swap and set up a hedging market that enabled new retailers to confidently buy power on the wholesale market.
It also set up the Whatsmynumber price comparison website. About 20 per cent of electricity customers switch providers every year and many get discounts or payments of $80 to $300 to switch or stay.
But only a minority are switching. A UMR survey for the Electricity Authority early last year found only 30 per cent had switched in the past two years and only 11 per cent said they were planning to switch in the next 12 months. It found older and poorer customers, who need lower bills the most, were the least likely to switch.
Why are so many passive consumers willing to keep taking the price hikes without a fight? It turns out that confusion about the different offers is a major disincentive for many to switch.
The Electricity Authority is compiling a database that will show exactly what the distribution and power costs are for each home and enable a household to reliably compare retailers and be sure that when they switch they'll save money.
Meanwhile, those nasty surprises in the mail should incite more than just a shrug and a curse.
It's time to stop being passive and start being active. Up to $300 of savings is nothing to sneeze at.
Switch and start saving — it's easy
Power companies have this week revealed more price rises are on the way.
They say it's because they have to offset higher transmission and distribution charges.
But transmission and distribution companies say the new prices are higher than the extra costs they're putting on retailers.
That has prompted the Electricity Authority to check the claims.
Prices have been rising for many years — last year the average bill increased by $64 nationwide.
But if you've had bad news from your power company in the mail, you don't have to just accept it. You can take action.
Check out sites such as Whatsmynumber and PowerSwitch to work out whether you're getting the best deal available for your area and power use.
Switching is easy and you can save a lot of money.
But if you find that you could get a better deal elsewhere, contact your present power company first and see if it wants to beat the other company's offer.
The same applies if someone comes to your door wanting you to change companies. Take the information and use it to bargain with your present power company.
Consumer NZ says power companies are still spending a lot on marketing, the costs of which they are then passing on to consumers. It says there is still room for prices to better reflect a competitive market.