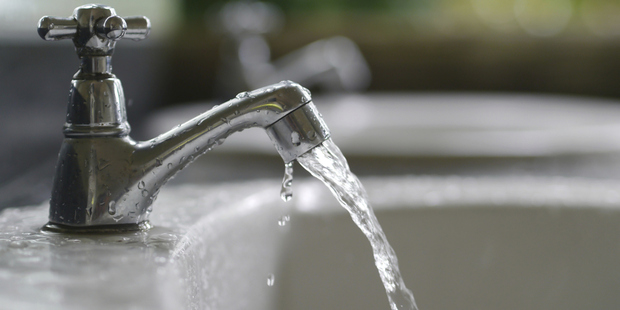 A High Court judge has ruled that local authorities have the legal right to fluoridate drinking water.
Anti-fluoride group New Health New Zealand had sought a judicial review of the South Taranaki District Council's decision to add fluoride to Patea and Waverley's drinking water.
It alleged the council had no legal power to do so, and the decision breached the right to refuse medical assistance. But in a decision released yesterday, Justice Rodney Hansen rejected the group's claims.
He concluded that water fluoridation was not a medical treatment, and did not differ fundamentally from other public health interventions aimed at a wider population, such as water chlorination or the addition of iodine to salt.
Lawyer Duncan Laing, who acted for the council, said the decision could set a precedent for other local authorities considering fluoridation.
"It will certainly be persuasive if there is another High Court case," Mr Laing said. "[The case] raised and clarified a number of issues, including the council's power to fluoridate water ... it's quite an important case in terms of what councils can do, whether they've got the power to do it, and what the implications to the Bill of Rights are too.
"It's a very clear decision and will be interesting to see how it's received," Mr Laing said.
Dr Jonathan Broadbent, public health dentistry specialist at the University of Otago, welcomed the High Court decision.
"This decision reaffirms the legal basis of the scientifically sound practice of community water fluoridation. The people of New Zealand have the right to benefit from this effective public health practice. Community water fluoridation benefits everyone, especially those New Zealanders who are disadvantaged."
Fluoridation has been hotly debated in recent years.
Hamilton City Council decided to stop adding fluoride to the civic water supply on June 21 last year.
Nearly 70 per cent of Hamilton voters later backed fluoride in a referendum. District health board chief executive Craig Climo said there were now no excuses, and Hamilton City Council should put fluoride back in the water.
"Community water fluoridation is one of the very few health interventions where the beneficiary of the service actually doesn't need to do anything to enjoy the benefits," he said.
"It comes at a very low cost and is of very clear health benefit. We shouldn't lose those sorts of opportunities."APNZ
- APNZ