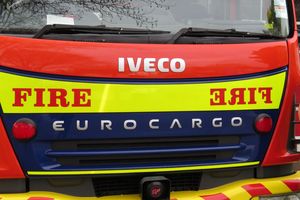 Fire crews from across the region are tackling a set of fires at a Taupo sawmill.
Fire communications shift manager Steve Smith said there were six crews at Laminex, on Centennial Dr, Rotokawa. There are three from Taupo and three from Rotorua.
The fire was first reported at 5.45pm.
Mr Smith said at 6.45pm that there were "smouldering seats" of fire within the sawmill.
"The brigades are working to locate and extinguish these," he said.
"There are no injuries and no idea as to what caused the fire at this stage."
He said the fire would be investigated.
There was a fire earlier in the day at the Laminex plant. The Taupo Fire Brigade attended that fire for about 90 minutes at 11am.
For more articles from this region, go to Rotorua Daily Post