Around $2 million worth of cannabis has gone up in smoke after a police swoop on outdoor plots around the Auckland region this week.
As part of Operation Lucy, an Air Force Iroquois Helicopter was used to winch police officers down into cannabis plots.
More than 2000 plants were found, seized and destroyed in the past week, police said today.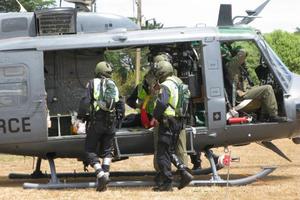 The plants were growing in forests, swamps, rivers and rural property, and crops were found in locations including Port Waikato, Muriwai, Piha, Kaipara Flats, Helensville & Great Barrier Island.
Similar operations would be carried out across Auckland in coming weeks and months.
Sixteen search warrants had been executed across Auckland and seven men and a woman aged between 29 and 58 had been charged with cultivation of cannabis.
More arrests were likely, police said.
"This is a great result, some of the plants that we seized had obviously been growing for quite some time and I have no doubt that this has dealt a real blow to the criminal element" said Detective Sergeant Callum McNeill, head of Operation Lucy.
"The harm that cannabis causes to the wider community can't be underestimated - we know that the supply and abuse of cannabis has a direct influence on crimes like intimidation, burglaries, robberies and serious violence. It leads to innocent people becoming victims of crime," he said.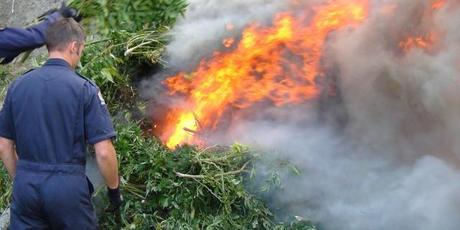 "By removing and destroying these plants we hope to prevent this crime from happening in the first place, and the arrests we've made so far should send a message to the criminals who grow and deal in cannabis - you will be caught," he said.
- APNZ