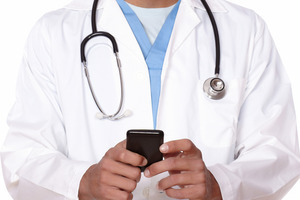 An Auckland doctor denies allegations he formed an inappropriate sexual relationship with a long-time female patient.
The doctor, who has interim name suppression, is facing a charge of professional misconduct over his alleged behaviour between February and December 2010.
A Health Practitioners Disciplinary Tribunal hearing in Auckland today heard the man, referred to as doctor H, allegedly sent hundreds of text messages to the patient and called her phones, sometimes requesting sexual acts from her.
Text messages between the pair spoke of occasions when they met or planned to meet for sex, lawyer for the director of proceedings Aaron Martin said.
On other occasions the doctor is said to have discussed sexual acts and engaged in oral sex with the patient.
The woman, whose name is also suppressed, had been a patient of doctor H's for about 12 years and did not support the prosecution.
Mr Martin said doctor H was likely to claim he was instead involved in a sexual relationship with a different woman and it is she who is referred to in his communications with the patient.
Although it was possible he was in a sexual relationship with another woman, the person mentioned in text messages was doctor H's patient, Mr Martin said.
The misconduct charge alleges doctor H failed to maintain appropriate sexual boundaries and that he breached sexual boundaries in the doctor/patient relationship.
When questioned by doctor H's lawyer Harry Waalkens, QC, Health and Disability Commissioner investigator Sarah Muller said the patient had at one stage said she did not want to pursue her complaint about the alleged misconduct.
The patient was told the investigation might continue anyway "in the interests of public safety''.
"At times she asked for it to be withdrawn and at times she asked for it to be reinstated.''
Ms Muller said she couldn't comment on suggestions the patient was setting doctor H up, but the patient's reliability was "always something we needed to consider''.
Earlier, Ms Muller took the tribunal through records of alleged text conversations between doctor H and the patient.
The doctor is said to have called the patient terms like "babe'', "darling'' and "sweetie''.
In December 2010, doctor H's wife allegedly texted the patient saying she had taken doctor H back.
"He has been a great husband in the past and we have a wonderful, active sex life that is all worth holding onto.''
The prosecution will call four witnesses during the hearing, which is expected to last three days.
- APNZ