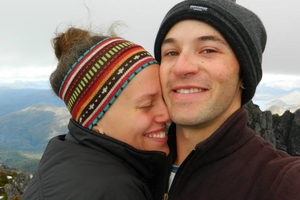 Analysis of a mystery object which killed Rutger Hale when it crashed through the windscreen of his car last October has provided little new information to advance the case.
The object, which has not been located, struck and fatally injured Mr Hale, 22, on October 24 as he drove between Lake Hawea and Wanaka.
Material from the mystery object obtained from Mr Hale's Subaru was sent to both ESR and the University of Otago for analysis.
The tests revealed that the unknown object was made of or contained fragments of stainless steel of a common grade used in vehicle parts and other everyday items such as tools and cookware, police said.
The object also comprised common minerals naturally occurring in soil or dirt in the South Island.
Detective Senior Sergeant Malcolm Inglis said the case remained open and if any new information came to hand it would be investigated further.
"Our thoughts are with the family and friends of Rutger Hale as we are at this stage unfortunately unable to progress the case to any satisfactory conclusion.''
The investigation findings will now be referred to the coroner.
- APNZ