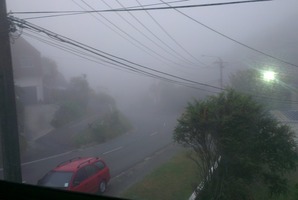 Low-lying sea fog which has caused significant disruption to travel to and from Wellington in the past 24 hours is expected to further disrupt operations this evening, Air New Zealand said.
Passengers booked to travel on the airline's domestic network tonight are advised to consult the departures information on the company's website or call the contact centre on 0800 737 000 for further information.
Two international flights were able to take off from the capital this morning but most flights were grounded.
The fog rolled in from the Cook Strait yesterday evening, forcing 29 passengers to seek shelter in the airport terminal overnight due to flight disruptions.
- APNZ