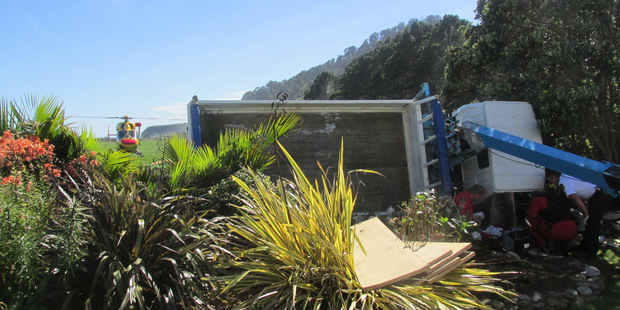 A truck driver was injured this morning after his truck rolled near Westport, pinning him in the vehicle's cab.
Fire chief Pat O'Dea said it took firefighters some time to free the Hiab's driver because of the danger of the truck slipping further.
The man suffered injury and was airlifted by helicopter to Buller Hospital for assessment.
Fire, police, ambulance and helicopter staff attended the incident.