A car which rolled down a Lindis Pass bank "exploded" as a following motorist stopped to help, police said last night.
The sole occupant of the car was thrown from the vehicle when it left the road. He was killed.
Wanaka police Sergeant Derek Ealson said the car was travelling north on State Highway 8 when it rolled down a bank about 5.30pm.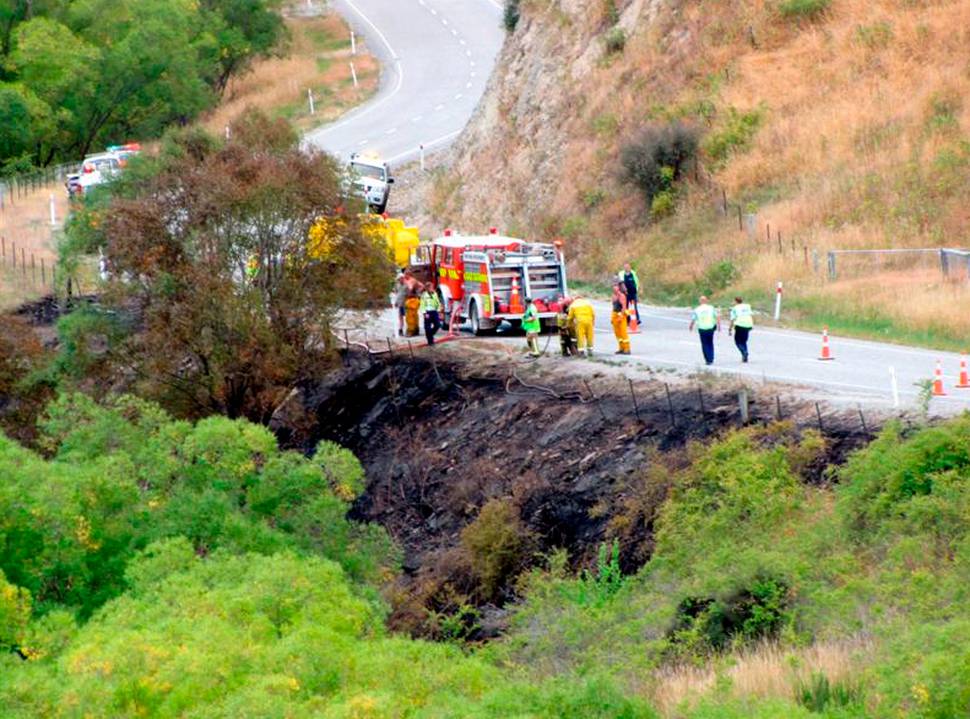 The car exploded and burst into flames as the following motorist approached, he said.
A small scrub fire then started, but was quickly extinguished by firefighters from Cromwell, Luggate and Tarras as emergency services personnel from Wanaka, Cromwell and Alexandra tended the victim.
Mr Ealson said police last night were still trying to identify the man and notify his next of kin.
It was not known at this stage what had caused the crash.
An officer from the Serious Crash Unit in Alexandra inspected the scene last night, and Cromwell police are asking for witnesses driving through the area at the time of the accident to contact them.
The road was closed for about 20 minutes at 9.30pm while police removed the vehicle from the scene.