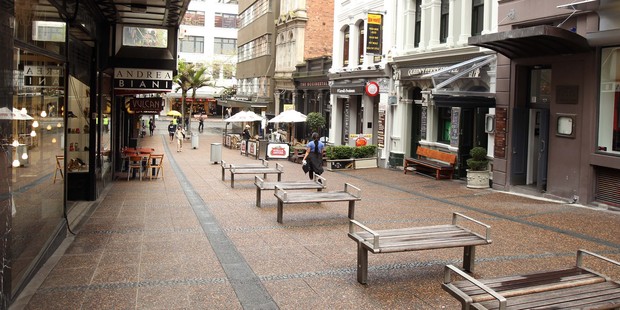 A man left fighting for his life after an assault in a central Auckland bar was felled with a single punch he didn't see coming, say staff who witnessed the unprovoked attack.
Karan Pant, 25, was seriously injured in the assault inside Cassette Nine on Vulcan Lane at 3.20am last Thursday.
The attack follows a string of similar incidents across the Tasman, provoking a public outcry there, and comes in the wake of a fatal king-hit attack in downtown Auckland last November.
Cassette Nine general manager Ruairi Hatrick said last week's attack came without warning.
"You could not have seen anything like this coming. It was fairly quiet in the club just past 3am, and we were about to close.
"The victim was talking to a friend and out of nowhere another man took two steps forward and threw a punch, knocking the victim to the floor.
"This was completely unprovoked. No reason whatsoever," Mr Hatrick said.
The alleged assailant was not a regular at Cassette and was not known to staff. "We have had nothing like this happen before."
Mr Pant's condition has improved and he is now stable in Auckland City Hospital.
He graduated from the Cornell Institute of Business and Technology, which caters for international students, last year.
The principal described him as a good student.
"We are saddened by the news that he has been assaulted, " Associate Professor Paul Sutcliffe said.
Napier man Mathew Paul Papa, 22, appeared in court last week charged with intent to cause grievous bodily harm over the incident.
The assault followed the death of 25-year-old trainee primary school teacher Tarun Asthana last November. He suffered a serious head injury when felled by a single punch at Britomart. Naval rating Grenville McFarland, 27, has been charged with his manslaughter.
More recently, New Zealander Alex McEwen, 19, was king-hit outside a McDonald's restaurant in Sydney last month. He suffered head and spinal injuries in the attack.
His assault was one of a raft of serious and fatal assaults, including the death of teenager Daniel Christie, which resulted in "one-punch" laws being beefed up across Australia.
New South Wales is introducing mandatory jail sentences of at least eight years for the deadly one-punch assaults.