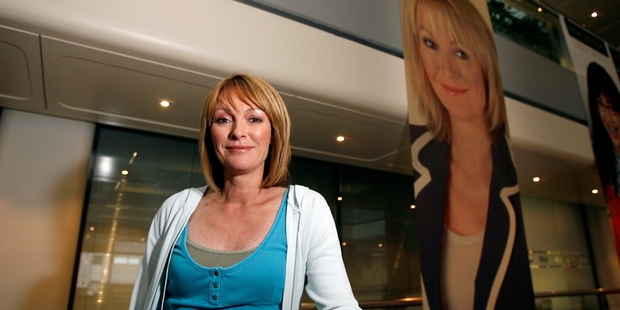 Broadcaster Susan Wood has blasted the person who set off a flare which landed in one of Auckland's wealthiest streets, an incident police said was dangerous.
A startled Paritai Drive resident came across a burning ball of intense red flame and smoke in his back garden shortly after midnight yesterday.
Police found the remains of a parachute flare that had malfunctioned and fallen to the ground.
Wood, who lives on Paritai Drive, did not see the flare but said people often set off fireworks in the early hours from the nearby coastline.
"I often sleep with my doors open and it's quite frequent, in the past few months a couple of times there have been people setting off fireworks on the park down on Ngapipi Rd," she said.
"It's been at times like 4am, which is really not that useful when you're getting up for Q+A at 5:30, so it's not been ideal."
Other Paritai Drive residents, one of them nearly 1km away, said they had heard the "woosh" of the flare but didn't know what it was at the time.
A police officer who investigated the incident, who declined to be named, said it was difficult to know where the flare came from, but imagined it had been set off from land.
"It's a huge fire risk - those things will set anything alight."
Police stressed that marine flares should only be used at sea and for real emergencies.
Paritai Drive is home to some of the most expensive property in the country, including the Hotchin property, which last year sold for $39 million.
The median value of the 150 properties on the street was $1.64 million in 2012, according to PropertyIQ.
- APNZ