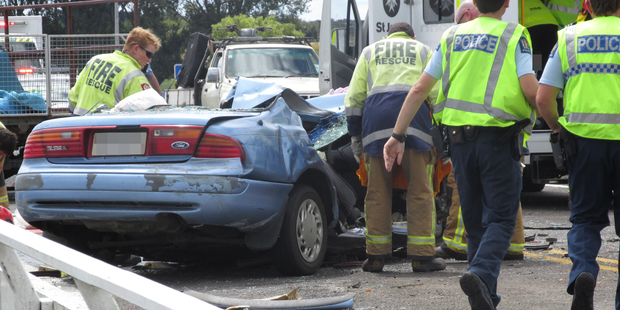 The youngest of two children injured in a serious crash near Whakatane yesterday has died.
Sergeant Ray Wylie of the Whakatane police said the baby, aged 5 months, was flown to Starship Hospital last night but has since died.
A doctor, who was one of the first people at the scene of the crash, worked on the baby for close to an hour on the bridge and continued during the ambulance journey to the hospital.
The baby was one of four people in a car that collided head-on with a small truck about 2pm yesterday.
Mr Wylie said the crash happened at 1.50pm on Thornton Rd, near Edgecumbe.
He said initial inquiries indicated a motor vehicle travelling east towards Whakatane had crossed the centre line into the path of an oncoming truck.
There were four occupants in the east bound vehicle, including the baby.
A 4-year-old girl was airlifted to Tauranga Hospital with serious injuries while the driver and front seat passenger were taken to Whakatane Hospital by ambulance.
The driver of the truck has been discharged from Whakatane Hospital.
The serious crash unit is currently investigating the cause of the crash.
For more articles from this region, go to Rotorua Daily Post