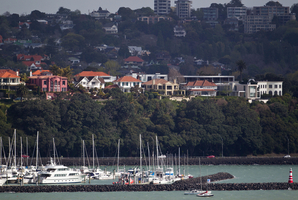 A safety warning has been issued after a faulty flare fell into an Auckland garden last night.
A resident in Paritai Drive, Orakei, "received a fright", police said, when a burning flare landed in his garden, filling it with an intense red flame and smoke.
An investigation found the remains of a parachute flare which had malfunctioned and fallen to the ground, without the parachute deploying, police said.
"Parachute flares are normally launched to a height of about 300 metres, and descend slowly by parachute while burning with an intense red flame, Auckland city police said in a statement.
"In this case it appears that the flare was launched from land and fell into the residents' garden after the parachute failed."
The origin of the flare was last night unknown.
However, it was sheer luck it did not cause a fire or injury, police said.
"Marine flares should only be used at sea and for real emergencies."
- APNZ