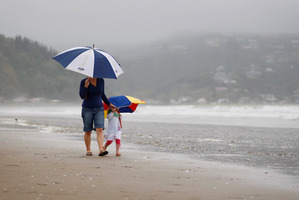 Auckland was the warmest New Zealand city in January, but not the sunniest, new climate data has revealed.
Of the six main centres, Tauranga claimed the sunniest title with Christchurch the driest, Dunedin the coolest and cloudiest, and Wellington the wettest.
It came as NIWA released its climate analysis for the first month of 2014, showing strong winds caused temperatures to drop below normal. The unseasonably cold weather brought the average temperature for the country down to just 16C, with one place - Waiouru - recording the decidedly wintry temperature of -2.7C on January 27.
The South Island and much of the Waikato and Manawatu-Wanganui regions were more than 1.2C below the January average, NIWA data showed.
Most other areas were also below average, with only Hawke's Bay, Gisborne, eastern Northland and Auckland, as well as the coastal strip north of Bank's Peninsula in the South Island, being near average.
The colder than normal summer was due to much lower pressures over the country and to the west and south, NIWA said.
"These regional pressure patterns resulted in a strong southwesterly flow anomaly across the country, which caused significantly lower than normal temperatures for the time of year across much of the country, especially in the south and west.''
But the country also experienced below normal levels of rain - less than 50 per cent of the January normal fell in Northland, parts of Waikato, Hawke's Bay, and around Christchurch.
In contrast, the Wellington region, and parts of Marlborough, Central Otago, and Fiordland experienced well above normal, amounting to more than 149 per cent of the January normal.
Higher than usual rainfall was also seen in parts of north Canterbury and Taranaki.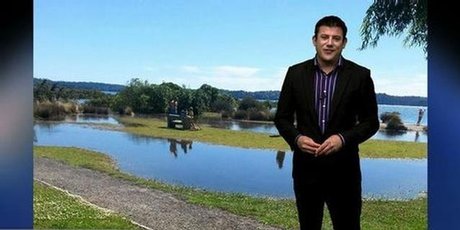 Meanwhile, the stint of glorious summer weather that has swept the country over the weekend will continue for much of the week, MetService said, with only one "unsettled blip'' around midweek.
"The typical summer pattern continues with some good sized slow-moving highs. However, sandwiched in between these highs will be an area of low pressure that will bring wet weather to many parts around the middle of the week,'' said MetService media and communications meteorologist Daniel Corbett.
A weather system from the south Tasman Sea will spread wet weather up the west coast of the South Island by the end of Tuesday, and across many other places on Wednesday and Thursday.
The best of the weather for Waitangi day will be in the south of the country as rain retreats northwards during the day, Mr Corbett said.
"This passing weather system could be quite active for a time, bringing some brief heavy bursts of rain together with the risk of scattered thunderstorms especially along the West Coast,'' he said.
However, it will continue to move north, and will be followed by a drier and more settled weather in time for the Rugby Sevens.
- APNZ