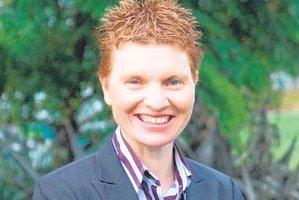 The former headmistress of a top school has been deregistered and censured after pursuing an inappropriate relationship with a female pupil.
Jacqueline "Jackie" White was taken to the Teachers' Council complaints assessment committee last year over the complaints.
An Auckland family alleged White faked cancer to get close to their teenage daughter, then a student of Pinehurst School where White was senior headmistress.
It was alleged she sent inappropriate texts and emails, falsely claimed to have a terminal illness, abused her position as headmistress to get close to the girl in and out of school and psychologically abused her.
Pinehurst and another former employer, Avondale College, are understood to have lodged complaints against White.
Teachers' Council director Dr Peter Lind confirmed White's practising certificate had been revoked. She had been censured by the committee and had 28 working days to lodge an appeal.
The mother of the girl in the case said the family would only be happy if White was struck off the register.