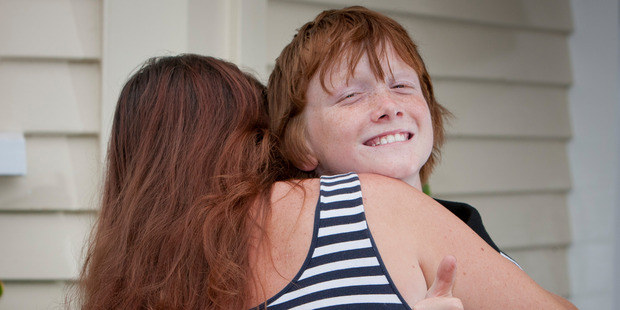 Ten-year-old Bailey Langley, from Hastings, pictured at home in Akina with his mother Renee O'Keefe, after a search party of strangers banded together to find him. Photo/Glenn Taylor
Some stories happening across the regions today include: A Hawke's bay mother turns to strangers on Facebook to help find her missing son, a passing fireman spots a Moerewa business about to go up in flames and a missing 94-year-old Masterton woman is found.
A Hawke's Bay mother's desperate Facebook post asking for help to find a missing child resulted in the boy's safe return.
A missing 94-year-old Masterton woman has been found.
It was a stroke of luck when a fire safety officer drove past a Moerewa business that was about to go up in flames.
A Papamoa man was burnt in a petrol explosion.
Meanwhile a Rotorua mans' leg was trapped by a fallen tree for hours.
And finally, a Wanganui flower grower has picked up the title of overall champion.