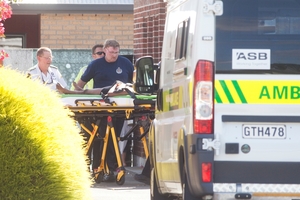 A senior Waikato police officer is warning swimmers to "look before you leap", as an 18-year-old woman fights for her life after being found at the bottom of a Hamilton motel swimming pool.
Police said the Fijian woman, who was believed to be in New Zealand to attend the Parachute music festival, was found in the pool at the Ulster St motel about 4pm yesterday.
A Waikato Hospital spokeswoman said the woman was in a critical condition in intensive care this morning.
Senior Sergeant Dave Litton said the woman was on her own before the incident.
"We're unsure as to how long she's actually been underwater,'' he said.
Mr Litton said other guests at the motel gave the woman CPR until an ambulance arrived. Paramedics and firefighters then worked for half an hour to revive the woman.
"They managed to get a pulse back.''
Family members of the woman had been contacted.
Police yesterday said she had been in the country to attend the Parachute festival as part of a church group.
Mr Litton said there were simple things people entering swimming pools needed to be aware of.
"Police would advise against people swimming alone and ask that you ascertain the depth of the water before you get in.
"If diving or jumping into a pool, lake or river, look before you leap and be mindful of your abilities and those of your group before entering the water."
Classic Motel neighbour Lance Duncan said he heard cries for help just before 4pm yesterday. "I heard a whole lot of screaming, but there wasn't much I could do. The ambulance came not long after.''
- APNZ / Herald On Sunday