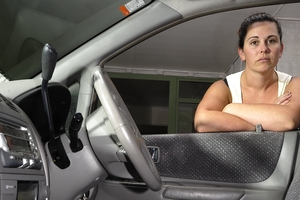 Stories making the headlines around the regions today include some stupid thieves and a brazen smash and grab in Napier.
Thieves have been unwittingly sending photos they have taken on a stolen camera to its Tauranga owner.
In Napier a brazen smash and grab netted $180,000 worth of rings.
A blitz in Kaikohe against criminals targeting homes and businesses is already starting to pay off.
Wairarapa locals are continuing to count the cost after a "severe" magnitude 6.2 quake hit the region earlier this week.
Some Wanganui cyclists continue to risk their lives 20 years after the introduction of New Zealand's controversial helmet law.
Paihia woman Jo Henwood came close to setting a New Zealand record with a monster big-eye tuna.
Finally it may be familiar to Rotorua locals, but the geothermal uniqueness of a Rotorua golf course has earned it an international reputation as being one of the most amazing golf courses in the world.