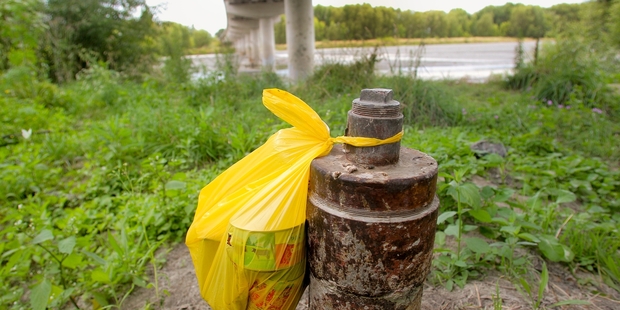 Concern has been raised online over the cost of taking rubbish to the dump after a pile of scrap metal, bottles and household refuse was found dumped on the side of a Hastings road at the weekend.
One Hawke's Bay Today reader said charges to use the transfer station and council kerbside collection bags are "out of this world".
"Not an excuse but it is no surprise that some struggling families choose to dump rubbish. Hastings District Council needs to view the transfer station as key infrastructure like footpaths, lighting and roading, ensure domestic use of the transfer stations is free, and include kerbside collection within rates. On that basis fines of $1500 could be levied on the few genuinely lazy dumpers," Tangata Whenua wrote.
Another reader wrote that the constant dumping of rubbish on the sides of the streets, rivers and public rubbish bins in Flaxmere indicates that taking rubbish to the dump is too expensive.
"I can remember when the dump was almost considered an adventure, whenever someone in our street went to the dump all of us kids would go too, mainly to throw stones at the sea gulls and it was free, now it's something many have to budget for."
Waste minimisation officer Dominic Salmon said on Monday much of the rubbish dumped in Hastings at the weekend could have been disposed of for no cost.
He said the scrap metal could have been taken to a scrap dealer or a refuse transfer station free of charge and that the glass bottles could have been recycled through kerbside recycling or the Henderson Rd and Martin Pl recycling depots.
"The argument that high dump fees are the cause of such incidents is ridiculous. The amount of actual rubbish associated with this incident could have been disposed of in an official rubbish bag for $2.60, yet due to the action of these selfish persons it has cost council hundreds to clear up this mess."
Mr Salmon said the incident highlights the "laziness" of a small number of people in the community.
The council can issue fines up to $400 for dumping rubbish.
The Hastings District Council website indicates that the Henderson Rd Transfer Station charges a minimum of $12 for rubbish and $8 for green waste.
Rubbish is charged by weight at a rate of $149.50 per tonne, including GST.
Green waste is to be charged by weight at a rate of $86.25 per tonne, including GST.
The Black Bridge Transfer Station is privately managed and does not accept commercial waste or recyclables.
It charges up to $45 for green waste and up to $85 for rubbish.
According to the Napier City Council website the Redclyffe Transfer Station in Taradale charges a minimum of $16 for general rubbish and $12 for green waste.
For more articles from this region, go to Hawkes Bay Today