Damage reports flood in to EQC while aftershocks continue to rock region.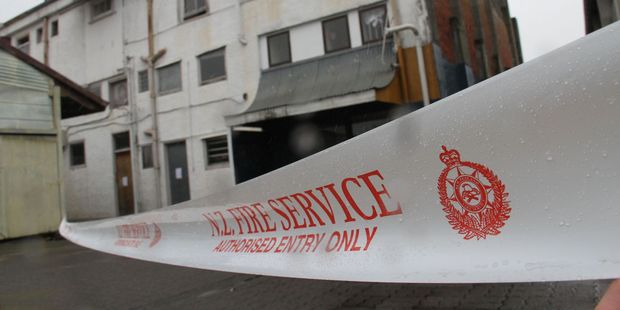 Hundreds of quake damage claims have been lodged as a result of the severe magnitude 6.2 tremor that damaged homes, cut power and forced the evacuation of a building in Masterton on Monday.
The Earthquake Commission (EQC) yesterday afternoon said it had received more than 650 claims relating to the quake, which rocked the lower North Island when it struck 15km east of Eketahuna, near Masterton, shortly before 4pm on Monday.
Most claims were for minor damage to homes or contents in the greater Wellington, Wairarapa and Manawatu regions. People have until April 22 to lodge them.
Assessors would be mobilised to inspect earthquake damage once EQC had a better idea of the number of claims it was dealing with.
EQC said there was sufficient cover through levies, reinsurance and the Crown guarantee to provide for all valid claims.
National operations manager Barry Searle said claimants needed to hold on to damaged items other than perishables.
"If people need to take action to make their home safe, secure and weathertight, they should keep records and photographs of the changes made so that they can recover costs if their claim is valid."
The quake forced the evacuation of a three-storey apartment block on Queen St in central Masterton. About 15 people were told to leave the building, which was classed as dangerous, subject to inspection.
A council spokesman said a meeting was held yesterday to discuss when tenants would be able to return and when assessments would take place.
GNS Science said aftershocks were continuing, with more than 50 over magnitude 3 since Monday.
Police, ambulance and the Fire Service were kept busy with a steady flow of callouts, but no deaths or serious injuries were reported.
Power was cut to 5600 customers but Powerco said electricity was expected to be fully restored yesterday.
Several roads, including the Manawatu Gorge road, were closed or down to one lane on Monday. The New Zealand Transport Agency said all state highways in the Wellington, Wairarapa and Manawatu regions remained open, but advised all road users to drive with care and be alert for debris that may have fallen on to highways.
KiwiRail stopped all rail services in the lower North Island on Monday while track inspections were carried out to check for damage to the rail infrastructure.
Freight services were resumed on Monday night, and commuter rail services in Wellington, including services from Wairarapa and Palmerston North, resumed yesterday morning. APNZ
- APNZ