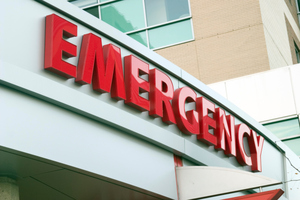 Police have named the 3-month-old boy who died after suffering serious injuries at a Southland address on Monday.
He was Honour Shamrock Ashworth.
The little boy died in Auckland's Starship Hospital early yesterday after being transferred from Southland Hospital in a critical condition on Tuesday.
Police said the baby suffered serious injuries in a reported fall at his home in Riverton.
Detective Senior Sergeant Mike Bowman said yesterday the police investigation was continuing on behalf of the coroner and to determine any criminal culpability.
How the baby fell, and what injuries he suffered, formed part of the police investigation.
- APNZ