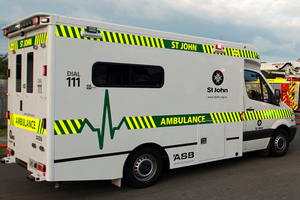 A 78-year-old man has been taken to Whakatane Hospital with minor injuries after being pinned under a tractor on the Whakatane Golf Course.
Emergency services were called to the 13th hole around 3pm after reports of a man trapped under a tractor.
Fire north communications shift manager Jaron Phillips said police, fire and ambulance were at the scene.
The patient was talking while the mower was hoisted off him.
The Daily Post understands the man is the grounds keeper at the golf club and was mowing the green when the incident happened.
For more articles from this region, go to Rotorua Daily Post