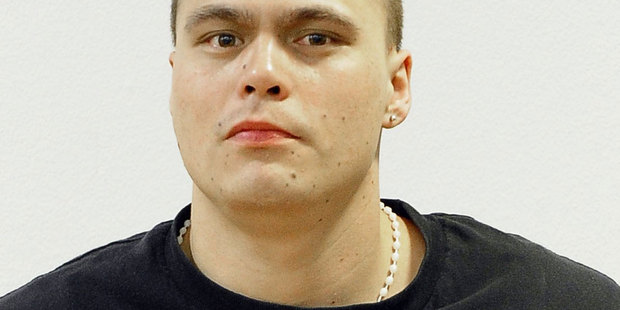 A Tauranga man found guilty at trial of robbing two French hitchhikers in 2012 has been
jailed for four years nine months but continues to maintain his innocence.
Che Teraumate Bridger, 25, was sentenced in Tauranga District Court today after he was found guilty of two counts of aggravated robbery at a jury trial last month.
Bridger, together with his cousin Bo-Tamati Rawiri, 26, was found guilty of bashing and robbing two 21-year-old Frenchmen hitchhiking from Tauranga to Rotorua on July 7, 2012.
The two victims who have permanent name suppression told the court they were picked up by two men in a light-coloured sedan at Te Maunga who offered to take them to Rotorua.
Biridger and Rawiri demanded money during the journey, then attacked and robbed the tourists of most of their possessions, parking up behind the disused Shell service station near Welcome Bay turnoff.
One of the victims said he was punched 4-5 times by Rawiri who was the front seat passenger.
The tourists were unable to identify their attackers but one had recalled most of the number plate of the robbers' vehicle. The vehicle was later identified as Bridger's mother's car.
Rawiri, who was jailed for two years in January last year, gave evidence against Bridger at his trial, and told the court Bridger was the instigator of the attack.
Bridger's lawyer Tony Balme told Judge Peter Rollo that his client accepted there had to be an uplift on the end sentence due to his prior convictions, and the fact that he was on parole conditions at the time of the robbery.
But Bridger does not accept the jury's verdict, Mr Balme said.
Judge Rollo said Bridger's sentence had to be longer than his cousin's because it was a serious aggravating factor that he still subject to parole conditions for 2009 conviction for wounding with intent to cause grievous bodily harm.
The judge told Bridger that while it was his right to maintain his innocence, as the trial judge he was entirely satisfied the jury had reached the correct verdict.
Bridger has been ordered to pay $1500 reparation to his victims on his release from prison.
For more articles from this region, go to Bay of Plenty Times