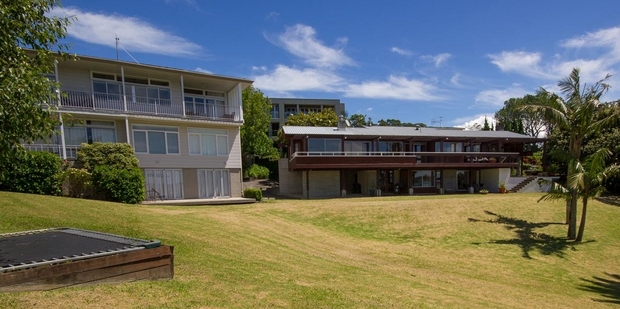 A 3,361sq m chunk of land in the centre of Parnell is expected to sell for more than $20 million.
Two homes are on neighbouring titles at 5 and 7 Judge St and were valued at $16.7 million combined in 2011.
The properties are just around the corner from the Prime Minister's St Stephen's Ave mansion.
On the next street over, Crescent Rd, a vacant section sold for $10 million a few years ago. The 2010 building which was put on it is now worth $12 million.
The properties are owned by philanthropist, author and businesswoman Christine Fernyhough, according to public records.
The former Auckland socialite-turned sheep farmer (she sold her 4,000ha Canterbury station a couple of years ago) co-founded Duffy Books in Homes, which provides free books to more than 100,000 New Zealand children three times a year, and the Gifted Kids Programme for high-achieving children in low-decile schools.
She is the widow of Colin Fernyhough, first chairman of the state-owned Electricity Corporation of New Zealand, or Electricorp.
Her home at No 5 is a 1960s weatherboard with a 351sqm floor. It has four bedrooms, one bathroom and a valuation of $6.9 million.
Ms Fernyhough bought the home in May 2001 for $2.4 million.
Number 7 is a $9.8 million three-bedroom home made of mixed materials and also built in the 1960s.
It has floor space of 397sq m floor and Ms Fernyhough bought it in 1999 for $2.5 million.
Real estate agent Graham Wall says the new owner is likely to demolish the dated properties to make way for a sprawling mansion.
"It's quite unbelievable such a big stretch of land still exists," Mr Wall said.